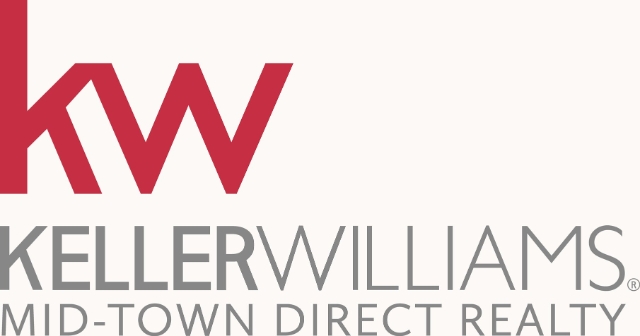 A New Generation of Proven, Professional & Tech-Savvy Realtors...
Located just a few steps from Maplewood's NJ Mid-Town Direct Train Station
The beautiful office of Keller Williams Mid-Town Direct Realty, Inc. is ideally located in the Township of Maplewood, just 30 minutes from Manhattan via the Midtown Direct train line, 12 minutes from Newark Airport, in the heart of a top selected bedroom community by the NY Times, offering an exceptional variety of homes in all styles with an incredibly diverse community that embraces the Arts and More! Come out and see our beloved town, have a bite and hop back on the train to NY Penn Station.


Serving Outstanding Communities
Conveniently located and primarily serving the communities along the Midtown Direct line including Summit, New Providence, Millburn/Short Hills, Maplewood & South Orange, Livingston, Montclair & beyond. With the age of the Internet we are finding Buyers with broader searches and Sellers seeking broader exposure, KW is uniquely equipped with a team of agents serving these towns & more.
Combining The Best of Both Worlds
National Strength & Resources With The Versatility of a Boutique
As part of the third largest real estate franchise in America with more than 800 offices, we enjoy the benefits of being part of an industry-leading corporation, yet being independently owned and operated, we have the advantage of operating like a boutique. Behind this 'boutique' atmosphere is a team of 50+ strong, tech-savvy, career-oriented business professionals who bring a fresh approach to a changing real estate industry.
Keller Williams Mid-Town Direct Realty offers the best of both worlds...the strength and resources of a nationwide referral network, innovative marketing, technology platforms, and training and consulting opportunities for agents that are light years ahead of the curve. Our independent ownership means that you can expect personalized and flexible marketing opportunities and local decision making without red tape.
Keller Williams continues to offer its partners unsurpassed career and business training... the most comprehensive in the industry. Through Keller Williams University, educational programs focus on increasing the personal productivity, market skills, and career development of all Keller Williams' Team Members.
Expertise In the Marketing of All Types of Homes: From Apartments and Town Homes, From Starter Homes to Luxury Properties, as well as including Short Sales & Foreclosures.
As a member of Who's Who in Luxury Real Estate, the international network of brokers representing the world's finest properties, our leading agents are well-versed in marketing the finest homes and have achieved records prices for upper tier listings in many towns. However, we are committed to the highest standards, no matter what the price point, and therefore apply upscale marketing concepts to each and every one of our listings.
Committed to Quality & Excellence
Keller Williams is taking its commitment to its clients, associates, brokers, and colleagues into the 21st century via eEdge, winner of Inman News' 2011 Innovator Award, simplifying real estate technology for clients and agents alike.

Every day we think as a team, work as a team and run our office like a team. We believe that if a company develops an individual, then the individual develops the company. With our outstanding real estate professionals, we offer a new generation of agents that are business and tech-savvy, ready to deliver the highest quality, intensely focused, local service and the latest advances in technology.
Interview us today!